Projects
Realization of LED lighting in 3 Auchan hypermarkets
Realization Map
Auchan stores are a popular chain of supermarkets where thousands of people shop every day. During rush hours and in the evening, market parking lots are often overcrowded, therefore both the underground space and outdoor parking lots need good lighting, in which customers will be able to move their car without fear, even in crowded conditions, enjoying good visibility regardless of the weather conditions.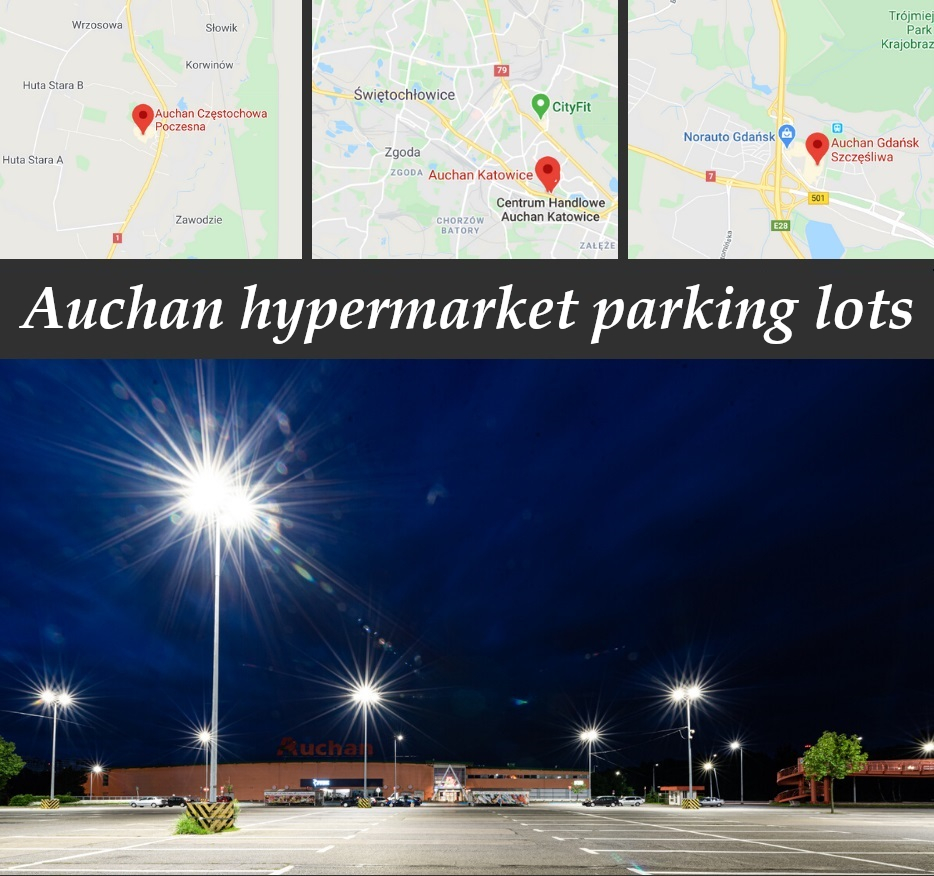 Purpose of the Project
The aim of the project was to illuminate the outdoor car park in front of the large-format Auchan Poczesna and Auchan store in Gdańsk and the access roads. In turn, for the Auchan store in Katowice, our company also took care of lighting the underground car park.
To illuminate the outdoor spaces in all stores, LED street lamps from the Modular series (for lighting access roads) and Highbay Bracket industrial lamps for lighting parking lots were used. Linear lamps were used in the underground car park in Katowice
Object dimensions

Częstochowa
210 m x 215 m

Katowice
180 m x 190 m

Gdańsk
190 m x 170 m